How Does Functional Outsourcing Work?
When you engage with Premier FDA Solutions you get a subject matter expert who can step in and perform like one of your employees (for a few months or a year), using the same systems and processes your teams are using today.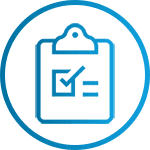 We have a large network of experts who are proficient in an array of FDA issues. It's an irreplaceable bench of talent that would be quite costly to hire or develop in-house. This isn't just another staffing agency, and we continuously curate our network of experts because quality and integrity are of utmost importance. 
Whether you need someone with industry experience or someone who worked at FDA as an investigator or official, we'll help you find the right match. Our areas of focus include: designing remediation plans, root cause analysis, resolving disputes with the FDA, implementing corrective and preventive action plans, supplier control and management, and much more. 
Functional outsourcing is the deepest, personalized level of service offered by Premier FDA Solutions. Essentially, we embed a full-time expert with your team to help carry some of the load to ensure your compliance or remediation project is executed on time and exceeds your expectations. We'll ensure your full-time consultant has the experience and knowledge your project requires to seamlessly serve as an extension of your team. Our subject matter experts can follow your direction and use your systems, SOPs, and processes, and also serve as an internal resource that can be reallocated as priorities shift.  
By outsourcing individual functional tasks, you gain more freedom and are able to retain more control of your overall project. You can ensure projects stay on schedule, and you can avoid the pitfalls of regulatory actions. 
Getting Remediation Right
When you embark on a remediation project, you want to do more than simply address a laundry list of regulatory observations just to get in compliance. Knocking out a list of infractions may be alleviating symptoms without addressing the root cause of the issues. It's like fixing a leaky roof by changing the color of the bucket used to catch the water. A remediation plan should fix the problems that surfaced, but it should also build in robust quality processes and ensure quality pervades the entire organization. Falling short of this goal could lead to a recurring loop of violations and stricter enforcement actions.
As your functional outsourcing partner, we'll go that extra mile to identify root causes and build systemic fixes rather than knock out a grocery list of infractions. Contact us today to learn more about how we can help you!
Premier FDA Solutions is an ideal partner in this pursuit, as it's our entire focus as an organization. Whether your need is one consultant for a day or several for a long-term project, we provide scalable staffing solutions that help you build and maintain a great quality system that avoids recurrences. We've made life sciences our sole focus because we truly believe in the amazing potential of the industry.