FDA Expert Witness Services
Tap into Our Network of Seasoned FDA Expert Witness Professionals and Consultants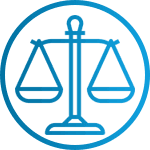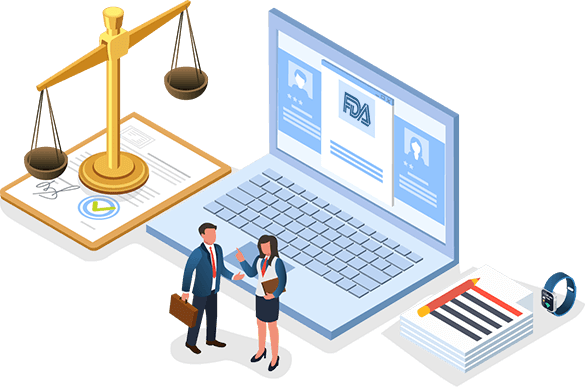 Find the Right FDA Expert Witness
Premier FDA Solutions knows the importance of finding the FDA expert witness that meets the specific needs of your case.
Whether you are looking for a former FDA official, a Subject Matter Expert, a respected Life Science industry veteran, or someone with experience in some or all of these areas, we can help. Tap into our network of seasoned FDA expert witness professionals and consultants. We take the time to research the best FDA expert witness for your case, whether one expert or many, whether early-stage guidance or expert reports and testimony. Premier FDA Solution's understands the urgency that is often required.
Our vast network of FDA expert witnesses can help in areas such as:
Case Validation

Document Review

Written Expert Report

Early-stage guidance

Case Review

Depositions
Engage in research and support for the litigation team

Expert Witness Testimony

Trial Appearances

Hatch-Waxman Act (ANDAs) and BPCIA (Biosimilars) Cases

Patent Infringement and Invalidity Analysis
FDA Regulations are Constantly Changing
Interpretation can be Difficult and Complex Depending on the Details of Your Case
The regulatory protocols, SOPs, research, testing, quality assurance and regulatory compliance issues regarding many different types of products often require the experience and skills of an FDA expert witness who knows the nuances of FDA regulations and can help explain complex jargon.
Our expedited, fully customized search begins with a same day response. After an initial call to go over the details and background of your case, our team will begin vetting potential candidates and we will send CVs for your review. You can then talk to the expert of your choice, ask about their relevant experience, vet potential conflicts, and determine availability based on the case timelines and workload required. There is also NO CHARGE until you have retained the right expert for your case.
Premier FDA Solutions has FDA Expert Witness's skilled in regulatory compliance and submission areas, including:
Drugs/Pharmaceuticals

Biologics

Medical Devices

Diagnostics
Combination Products

Cosmetics

Dental Equipment

Surgical Devices
Laboratory Equipment

Medical Affairs

Research & Development

Validation & Qualification
Safety and Pharmacovigilance

Biostatistics

GMP, GCP, GLP, GDP, GxP

and more…
An expert should be involved in a case as early as possible for better preparation. Call now! We provide SAME DAY RESPONSE!
CONTACT US
Contact Us Now for a Same Day Response!