About Premier FDA Solutions
Supporting the Cutting-Edge Risk-Takers in the Life Science Industry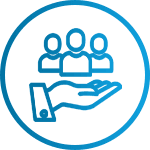 Why Choose Premier FDA Solutions?
WE HAVE ONE PASSION – Our sole focus is quality and regulatory compliance for the life sciences.
WE HAVE ONE FOCUS – We leverage our extensive network of FDA, quality, and regulatory experts to provide the right compliance expertise at the right time.
WE HAVE ONE GOAL – Whether your need is one consultant for a day or several for a long-term project, we provide scalable staffing solutions that help you build and maintain a great quality system.
How Does Premier FDA Solutions Do It?
Through our sole focus on Life Science Quality and Regulatory Compliance, we bring you Scalable Flexibility with efficient identification of FDA experts and right-sized solutions based on your changing priorities and needs.
What Does Premier FDA Solutions Do?
We provide FDA Quality and Regulatory Compliance experts and right-sized solutions in Quality System Remediation, Staff Augmentation, Remote and Onsite GxP Auditing (Remote & Onsite) and Expert Witness Services. 
Our Core Values Ensure a Predictable, Efficient Experience:
Easy to work with

Earned integrity and honesty

Work smart/efficiently

Champion of the Life Science Industry

What Makes Us Unique?
We've made the life sciences our sole focus – because the life sciences are

AMAZING

.

We offer flexible staffing solutions so you get the expertise you need, when you need it – because compliance is not one-size-fits-all.

We're always curating our network of regulatory and quality experts – because integrity matters.